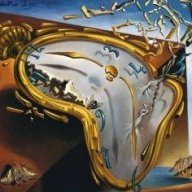 Joined

Mar 24, 2018
Location
Hoopla Cash

$ 1,000.00
Now that the manager's search is behind us

, we can now focus on our current roster and which actions to take or not take. So we start with our
arbitration-eligible players
- tender or non-tender?
Nomar Mazara: non-tender
Carlos Rodón: non-tender
Lucas Giolito: tender (and hopefully extend)
Reynaldo López: tender (possible trade bait)
Evan Marshall: tender
Adam Engel: tender
Jace Fry: tender
Yolmer Sánchez: non-tender
Buh bye Mazara, Rodón, & Sanchez. We need the coin to help pony up for some free agents and/or Giolito's extension. The rest are no-brainers. Now onto the
club option
players
(don't think anyone on the roster is player-option eligible):
Edwin Encarnación: Let go
Gio González: Let go
Leury García: Pick up
I think these three are self-explanatory. More $$$ saved with dumping the first two and for all his experience & versatility, Leury at $3.5 mil is a steal. Finally, our current list of
free agents
:
Alex Colomé: Attempt to sign, but if the price is too high, let walk
James McCann: Let walk
Jarrod Dyson: Let walk
Now of course EVERYONE wants Jimmy back, but we all know he's gonna get paid elsewhere, so what's the point. It's possible that Colomé can be re-signed, but I wouldn't bet the farm on it. Thanks for the quarter season, Jarrod.
Oh, and major props to the
Sox Machine
website for providing the details and format as to the status of the above personnel. Think I'm smart enough to know all this? Me neither.