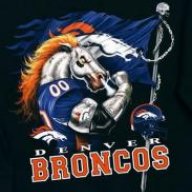 Joined

Sep 8, 2014
Location
Hoopla Cash

$ 505.26
I agree. You don't want those types of numbers for a go home show. It started low and ended lower. I could understand it more if it was something major going on in sports or the news but there really wasn't on Wednesday night. It makes me interested in seeing what this ppv's numbers are going to be because there's really not a lot on the show that I'm all that invested in.
Their lead in was down 19% from normal and so realistically that's why their rating was so low. If you look at the ratings every week, the first quarter hour is always above 1 million because it's the holdover from Big bang theory plus AEW fans tuning in. And then as the show goes on the numbers drop lower and lower and often times those first couple segment are the only ones over a million and the show usually ends around the 700-800k range.
Back when Punk was there you would get a spike back above million every now and then when he appeared later in the show but since the incident they haven't had that.