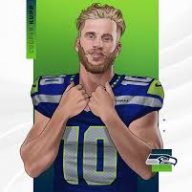 Joined

Oct 22, 2013
Location
Hoopla Cash

$ 10,000.03
Today I take my first look at the 2023 NHL Draft class, with the caveat that I expect a lot will change between now and draft day 2023. This is meant to just look at what I consider early on to be the top tier of talent, and that list will grow as the season progresses and I become more familiar with the age group.

The 2023 class is headlined by two potential NHL stars in Connor Bedard and Matvei Michkov. It looks like a forward-heavy draft early on, although I suspect that as the season goes on, defensemen that I'm overlooking today will emerge.

1. Connor Bedard, C, Regina (WHL)

Bedard is the type of prospect you dream of being around when picking No. 1. He's a game-breaker. Bedard has fantastic individual skill while also being exceptionally smart with the puck. He creates chances out of nothing for his teammates and shows elite ability to manipulate defenses. His shot is also truly elite and he's a threat to score from anywhere in the offensive zone. Bedard lacks ideal NHL size, but he competes well and is a very good skater. He's more quick than fast, but he can pull away from checks. He should tear up the WHL next season and be in the NHL shortly after scoring in bunches.

2. Matvei Michkov, RW, SKA (KHL)

Michkov, like Bedard, is a game-breaker. His combination of puck skills, hockey sense and scoring ability is truly elite. He can make offense out of nothing and is lethal inside the offensive zone. Michkov isn't the biggest or fastest, but due to his hockey sense he's so difficult to check because he's always three steps ahead of the defense. Michkov is right there with Bedard in terms of pure ability and is a legit contender for the No. 1 overall spot despite his complicated situation in the KHL, where he is signed through the 2025-26 season.

3. Adam Fantilli, C, Chicago (USHL)

Fantilli is what you envision when you are trying to build a prototypical top NHL prospect. He is a tall, fast, highly skilled centerman. He can make difficult plays with the puck both as a handler and a passer. He can create for his teammates and can finish plays from range. He's got the flashy skill but also competes hard and isn't afraid to lean into opponents with his big frame. He may not have the same level of skill and sense as guys like Bedard and Michkov but this is still a player you think is going to score a large amount as a pro. He will play his draft season at the University of Michigan.

4. Zach Benson, LW, Winnipeg (WHL)

Benson had a fantastic season, scoring over a point per game and being a leading player on a top WHL team, and he was one of the leading scorers in the WHL playoffs. With the puck on his stick he's dynamic. His skill and hockey sense are elite, making all kinds of plays in the WHL as a 16-year-old and showing he's a threat on the power play to pick defenses apart. The pure athleticism doesn't pop as much given he lacks size and he's a fine but not amazing skater. He's elusive enough with his skating and he competes hard enough that I think he can overcome those issues and make the most of his fantastic puck game.

5. Dalibor Dvorsky, C, AIK (Sweden Jr.)

Dvorsky was very good versus his age group and juniors last season and got significant time versus pros in the Allsvenskan as a 16-year-old. Dvorsky is a standout with the puck, showing high-end puck skills as a handler. He has great patience and poise as a passer and can pick apart defenses. He also has a strong shot and can beat goalies from range. Dvorsky isn't the best skater and can't beat defenders wide, but his puck game is so good, and he competes well enough to play the middle as a pro, that I think he has a very bright future ahead.

6. Kasper Halttunen, RW, Jokerit (Finland Jr.)

Halttunen is a highly intriguing forward. He's a big, bulky winger with a high skill level and a knack for scoring goals. His one-timer and shot overall are weapons from range and he can be the trigger guy on a power play. Halttunen can also use his frame to get inside and has some push back in his game. His only downside is a lack of true separation in his skating but everything else about his toolkit says top-six NHL forward.

7. Nate Danielson, C, Brandon (WHL)

Danielson was an all-situations center for Brandon last season, scoring over a point per game while also being a reliable two-way center. He has great stick skills, showing he can beat defenders one-on-one often. He can shoot the puck well enough, but he excels as a playmaker and at creating chances for his teammates. His skating is just OK, but he competes hard and shows he can win battles and beat defenders with either skill or power. Early on in the process I see a lot of similarities between him and New Jersey's Dawson Mercer.

8. Charlie Stramel, C, USNTDP (USHL)

Stramel is a prototypical top center prospect who is easy to like. He's a tall right shot who skates well and has very good offensive skills. I wasn't always sold on his playmaking but I saw more of that as the season progressed. Stramel isn't just skill though as he uses his big body often. He plays around the net with frequency and doesn't shy from leaning into opponents and landing big hits. Coaches will love him and he'll score enough to play high in a lineup. He'll be playing his draft season at the University of Wisconsin.

9. Cam Allen, RHD, Guelph (OHL)

Allen had a highly productive first OHL season, scoring 13 goals and just under 40 points. He makes a lot happen with the puck on his stick. His playmaking and shot are both high-end. Allen hits a lot of seam passes and is creative from the point. He can beat goalies clean from the blue line with his slap shot and overall will be a presence on the power play. His skating is good. The skating and size doesn't jump out at you, but they'll be good enough as a pro to go with the great offense and solid compete.

10. Matthew Wood, RW, Victoria (BCHL)

Wood led the BCHL in goals and points despite only being 16 years old. With the puck on his stick he's a dynamo. He has great stick skills and vision, and he projects to be a big part of an NHL power play. He's not an overly physical player, but Wood is 6-foot-3 and can play inside when he needs to. The big issue in his game is his skating: While he's not slow, he lacks much explosiveness in his stride. He's committed to play college at UConn and I've heard he may start there in his draft season.