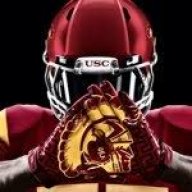 R.I.P. Robotic Dreams. Fight On!
Moderator
Joined

Apr 17, 2013
Location
Hoopla Cash

$ 16,709.00
(throws up in mouth)

There are far cheaper options to improve wing defense than a max contract player that refuses to shoot.
Hence the use of the terms "not advocating going after, especially at that price", "wouldn't be a priority target" and "contingency plan if they don't like how things are going".
If Rob Pelinka is remotely like Kobe described him, he likely has plans, contingency plans and contingency plans for his contingency plans. It's likely there are all kinds of different plans and ideas among those...the vast majority of which will never be seriously discussed. Which ones are, would depend on how things are going.
Obviously, the chances that it actually happens are very low, but he does several things at an elite level, some of which the Lakers could actually use.
Last edited: