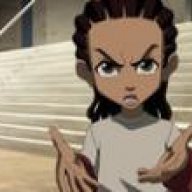 Joined

Sep 3, 2014
Location
Hoopla Cash

$ 1,000.00
Pretty terrible listing imo. They were iconic no doubt, but 4 songs in the top 25...C'mon now. The rap song feels way too obligatory and its the wrong one on top of that. Same goes for the only punk rock song, but its a much better selection than the rap choice. Don't know if I pick em, but when I saw the songs at #9, #3 and #2 I was cool with it. Definitely wouldn't have picked the songs at #17 and #18, but I can't be mad that they were picked either. Song at #5 imo is weak . That band way better choices to pick from their catalogue.

Songs at #13, #14 and #19 are no surprise though I'd of went with other songs from that particular particular sound/genre with $14 n #19. The artist at #23 didn't get near the love he deserves and there's a lotta songs better than the choice made.

It's all about opinions though and you what they say. Everybody's got one.