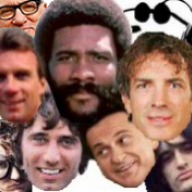 You fell victim to one of the classic blunders.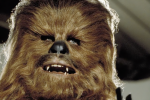 TEN vs NYG
Derrick Henry was the NFL's rushing leader before an injury cut his 2021 campaign short (thru Week 8). The Titans scoring dropped from 28.4 per game to 21.3 without him, but their defensive scoring improved from 24.4 per game to 17.7, helping them to a 6-3 record (went 6-2 in the games with him).
Kenny Golladay led the Giants in receiving in 2021 with 521 yards, which was the lowest by a team leader in the NFL. The last time New York's leader receiver had that few yards was in 1977, when Jim Robinson had just 422 (excludes shortened 1982 season).
CIN vs PIT
The Steelers allowed an average of 23.4 points per game last season. Since 1970, the only other season in which Pittsburgh allowed so many points per game is 1988 (26.3).
Mitchell Trubisky will be the first quarterback other than Ben Roethlisberger to start a season opener for the Steelers since Dennis Dixon in 2010 (Roethlisberger was suspended). Trubisky is 1-2 in season openers, losing to the Packers twice and beating the Lions (all with the Bears).
The Bengals played a league-high seven games decided by exactly three points during the 2021 regular season (won three, lost four), the highest single-season total by an NFL team since the 2012 Steelers (seven). Three of Cincinnati's four postseason games were also decided by exactly three points including its 23-20 loss to the Rams in the Super Bowl.
IND vs HOU
The Texans finished last year with a -172-point differential, which was the third worst in the NFL ahead of only the Jaguars (-204) and the Jets (-194). It was also the worst single-season point differential in franchise history, edging out the -171 mark from 2005.
Despite his team's struggles, Davis Mills had a solid rookie year, passing for 2664 yards on the season. This total passed David Carr's mark of 2592 yards in 2002 for most by a Texans rookie.
SF vs CHI
The Bears struggled with generating big plays on offense last year, ending the season on a streak of 151 straight offensive plays that went for fewer than 25 yards. It the second-longest active streak in the NFL behind a 181-play drought by the Panthers.
The 49ers had eight different players score a rushing touchdown last season, tied with the Seahawks for the most in the NFL.
PHI vs DET
No one targeted their receivers less frequently than Philadelphia last season (239 targets), which led to the acquisition of A.J. Brown. The fourth-year WR has scored a TD on 13.0 percent of his career catches, third-highest rate among active players (min. 150 receptions).
In his first season with the Lions, Jared Goff nearly set the franchise record for completion percentage in a single season after converting on 67.21 percent of his passes (2015 Matthew Stafford -- 67.23). This included a 70.5 completion percentage in home games, third best in the NFL (min. 150 attempts).
Last season, Philadelphia forced a three-and-out on 22.7 percent of its opponents' drives (41/181), tied for the third best in the NFL. Detroit ranked last in this category, only doing so on 14.4 percent of its opponents' drives (26/180).
NO vs ATL
Jameis Winston has thrown for 300+ yards in 27 of his 77 career starts. Only six QBs have had more 300-yard passing games thru 77 starts - Kurt Warner (37), Patrick Mahomes (31), Tony Romo (31), Andrew Luck (30), Kirk Cousins (28) and Dan Marino (28).
The Saints haven't committed a turnover in any of their last 72 redzone drives, which is the longest active such streak in the NFL. The Falcons' streak of 65 consecutive drives is tied with the Steelers for the second-longest active streak.
JAX vs WSH
Last season, Trevor Lawrence became the third quarterback to attempt 600 passes in his rookie season (602), joining Andrew Luck (627) and Carson Wentz (607). Lawrence's 12 touchdown passes were the fewest by any NFL QB in a season with at least 600 passes.
Washington has not held an opponent scoreless in any of its last 492 games with its last shutout coming on September 30, 1991 against the Eagles. That is 92 games longer than the next longest such streak in NFL history (400 games by the Cardinals from 1992-2017).
CLE vs CAR
The Browns are 0-2 all-time in Carolina, the only active franchise to have never won a road game against the Panthers. Cleveland has won at least one road game against every other team.
With Baker Mayfield starting for the Panthers and Myles Garrett starting for the Browns, they will become the second pair of No. 1 overall draft picks for the same team to go on to play against one another. The others were Jeff George and Steve Emtman in 1995.
NE vs MIA
Damien Harris scored 15 rushing touchdowns for New England last season. It was the second-highest single-season total of rushing TDs by one player in Patriots history, behind the 18 touchdowns LeGarrette Blount scored in 2018.
BAL vs NYJ
The Ravens lost their final six games last season, with five of the six losses by margins of three or fewer points. It is the second-longest losing streak in Ravens franchise history, behind a run of nine consecutive losses in the 2007 season.
Joe Flacco will be the fifth quarterback to start a season opener for the Jets franchise at age 37 or older. Vinny Testaverde did so three times (2001, 2002, 2003), with Butch Songin (1962), Brett Favre (2008) and Josh McCown (2017) doing so once each.
Justin Tucker has scored at least 128 points in each of his 10 seasons in the NFL (2012-2021). That's the most such seasons by any player in NFL history (Stephen Gostkowski is second with nine). David Akers (2008-2012) and Gostkowski (2011-2015) are the only other NFL players with five or more consecutive seasons of 128 or more points scored.
GB vs MIN
In their 22 road games against the Vikings this century, Green Bay has scored 30 or more points in 10 of them. That is tied for most 30-point games by an NFL team at a single opponent in that time with the Patriots at the Bills.
Kirk Cousins has thrown for at least 3500 yards and 25 TD in seven consecutive seasons. That is the longest active streak in the NFL, and he is the fifth QB in NFL history to have more than five straight, joining Peyton Manning, Drew Brees, Philip Rivers and Tom Brady.
Since becoming Green Bay's starter in 2008, Aaron Rodgers has thrown 169 touchdowns against division opponents compared to 25 interceptions. By comparison, the Vikings have a total of 121 passing touchdowns and 73 interceptions against the NFC North in that span.
KC vs ARI
Arizona scored 30 or more points in nine different games in 2022, which tied for the most such games in a single season in team history.
Kyler Murray is the only player in NFL history to have at least 70 passing touchdowns and 20 rushing touchdowns in the first three seasons of his NFL career.
LV vs LAC
Since the start of 2014, eight of the 16 games between the Chargers and Raiders have been decided by three points or fewer, most of any matchup in that timeframe.
Derek Carr has completed 68.7 percent of his passes since the start of 2018. In NFL history, only Drew Brees has put up a higher completion percentage in a four-season span (minimum 1000 total attempts).
TB vs DAL
The Cowboys are 12-1 (.923) all-time at home against the Buccaneers including playoffs, tied for the second-best home record in NFL history by any team against a single opponent (minimum 10 games). The Colts are 12-0 at home against the Vikings, while the Bears are 12-1 against the Steelers and the Lions are 12-1 against the Browns.
This will be the first Week 1 matchup between two teams who ranked 1-2 in the NFL in both scoring offense and total offense in the previous season since 1951 (Los Angeles Rams vs. New York Yanks).
DEN vs SEA
DK Metcalf has caught 29 touchdown passes in his three NFL seasons. The only players this century with more TD receptions in their first three career seasons are Rob Gronkowski (38) and Odell Beckham Jr. (35).