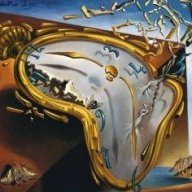 Joined

Mar 24, 2018
Location
Hoopla Cash

$ 1,000.00
Altho we have a draft thread, I see we really don't have a true offseason platform for discussion. This would include any potential roster activity that could take place between now and camp and not just the draft. To get the ball rolling, I've linked an article discussing possible roster cuts/trades involving 6 players which would free up cap space:
The Bears are in pretty good shape with the salary cap. But there's still some cap space they can free up with potential cuts and trades.
bearswire.usatoday.com
I think the two most obvious candidates for becoming ex-Bears are the first two mentioned, Trevathan and Goldman. Danny because his time has come and gone, plus he can never stay healthy. Eddie because his heart doesn't seem to be in it any longer and it has often shown as such on the field. And let's not minimize the fact that he would save a large amount of cap space. Speaking of savings on cap space, no doubt we'd save big if we were to trade the likes of Quinn and/or Jackson. But the Bears might not find any takers to inherit their respective salaries, and that's assuming they're seeking a trade for either player. Quinn in particular was simply en fuego last season and while it might be unrealistic to expect similar results, it seems reasonable to assume that he's rediscovered his former glory days.
Maybe the saddest possibility is Cohen getting the ax. I think it's going to be boiled down to two simple attributes: speed & quickness. Assuming he's back by now to 100% good health, if he's nonetheless lost a step or two, then I think he's a goner. Tarik possesses neither size nor power, his value to the offense & STs is based on speed and quickness. If he's lost either of those, then I just don't see a role for him. Considering he was once one of my favorite players on the team, I will be pulling big time for him.