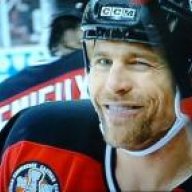 Joined

Jul 6, 2010
Location
Hoopla Cash

$ 1,000.00
Disappointing season for sure, especially after the first three weeks where we were flying.

I truly think the 2 1/2 week Covid break doomed the season. I'm not saying we were cup contenders but we were a different team after that and I don't know what kind of lingering effects guys suffered.

The pros for this season are the young guys.

Hughes looks like the real deal.

Zacha finally had his awakening and looks like a top 6 guy.

Ty Smith is confident and should be a top pairing player (not number 1 unfortunately).

Sharangovich was a welcome surprise, the only guy on the team that knows how to shoot the puck, hoping he can build on this because there were many nights he was our most noticeable player.

Blackwood was the biggest victim of the Covid break I thought, was an absolute brick wall leading up to that and found his footing later in the year so I trust him moving forward.

The peripheral young guys also showed some signs of life, Kuokkanen could be third line material, McLeod and Merkley look like quality 4th line guys. Less holes to fill up front which is great.

The cons are pretty much still the same. We have almost no physicality, we lack vet leadership, our backup goaltender is still a crapshoot, our defense is our downfall and we don't have enough goal scoring.

The discount guys we brought in did nothing. Corey Crawford screwed us by retiring days before the season, Andreas Johnson was a complete dud, brought nothing to the table. Ryan Murray sort of redeemed himself towards the end of the year but was an absolute trainwreck liability the first 2 months.

Some of those we may have in house options. Nolan Foote and Holtz should be up here next year and both guys are big time shooters. Bahl should hopefully crack the lineup as well and bring some physicality to the back end.

Definitely need to make an impact move, we have cap space, we have 2 first rounders and we have a deep prospect pool (not top end prospects but quality prospects).

We need a vet that is a winner, said the same thing last off-season and it's still true. We need someone that knows how a functioning, winning locker room operates.

Get a legit 1B/Backup that won't retire right before the season starts.

Goal scoring is a must, wouldn't be opposed to bringing Palmieri back and hoping he returns to form. Also wouldn't mind attempting a bigger splash but Hughes needs a go to linemate that can bury it.

Obviously need help on defense. Sadly Kulikov was one of our best defenseman when we traded him. Vatanen brought nothing to the table with his return, Subban was less terrible but still not very good. Severson did what he always does, really good some games, clueless others. I think our offense has potential to be great with the right moves so defense just needs to be serviceable. I wouldn't mind a return of Adam Larsson, he eats minutes and is reliable. I think we need a second move on defense as well (maybe this is where our splash trade comes into play).