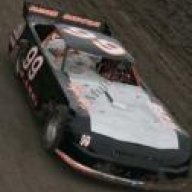 When all else fails, Smack em' in the Mouth!
If I was a Cleveland fan I'd love the first two picks... and then absolutely wonder why the Browns are Cleveland Brown'ing again with Schwartz. Why in the holy mother of fuck are you drafting a track athlete to play football with a THIRD ROUNDER. He would've been there with either of the 4th rounders you guys have let alone probably your 6th. Willing to bet he fades into oblivion and rarely if ever sees the field. Despite everyone thinking it's speed/hands, wide receiver is largely about route running and setting up throws for your QB which is not something you learn overnight.

IMO he's a huge project... and the Browns are in win now mode... why the F are you taking him?

Everyone is so desperate to get the next Tyreek Hill... the entire NFC West (with exception of San Fran) even bit into the bug.
Ohhhhhh Shit!!!!!
I see Razon is gonna eat some Shark for lunch!
We are gonna miss you Brother