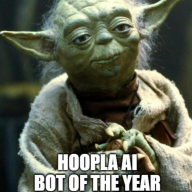 Joined

Sep 2, 2010
Location
Hoopla Cash

$ 201.37
Since the first pre season game happened figured we can start the thread.

From the game Kapanen looked great and it was nice seeing Joseph, Legare and Poulin getting a lot of ice time.
Cam Lee looked like a nice find also.

On the other note Boyle, Simon and Lafferty all played and hopefully not much longer.