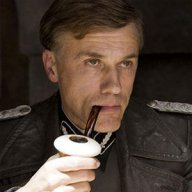 Joined

Apr 19, 2013
Location
Hoopla Cash

$ 1,000.00
Figure it would make sense to create a new thread specifically dedicated to the offseason. This offseason will be incredibly monumental both for the team's immediate and long-term future.

To give a little context going into this offseason...

The Mariners currently have the 2nd best farm system in baseball per MLB.com and per Ryan Divish this is what our payroll situation will look like:

"If the Mariners decline Seager's option, they will pay him a $2 million buyout, while Kikuchi could exercise his player option for 2022 and receive a $14.5 million salary. Even if Kikuchi exercises his player option, Seattle would still have only $30 million in MLB contract commitments. If you add in a conservative projection amount of $25 million for club controlled and arbitration eligible players for the rest of the 40-man roster, it leaves about $55 million in payroll commitments."

To give that a little more perspective, the team's 2021 payroll was estimated to be between $82m to $104m depending on the source. The $104m number I trust more because that number was calculated by a guy who is insanely dedicated to following the Mariners payroll, literally down to the day. To give that a little more context, the Mariners spent $170m in 2018, which would be $185m adjusted for inflation.

The Mariners have a minimum of $49m in payroll to add this offseason to match the $104m they spent in 2021. If you're willing to be more generous and use the 2018 payroll (adjusted for inflation) the Mariners should have $130m in payroll space. My expectation is that Dipoto gets green lighted to spend somewhere in the middle of those two which gives us a lot of flexibility.

There will be no excuses for the Mariners not to go all-in this offseason with more money to spend than just about every team in baseball and the second richest farm system in baseball.

If you're Dipoto, where do you start?