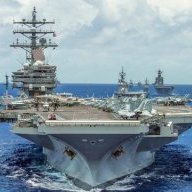 Proud Union Member (Where's the green font?)
Joined

Apr 17, 2013
Location
Hoopla Cash

$ 10,598.59
Not sure how many participants we'll get this year with C19 and Mom and dad's separation, but join if you want.
Password is popeye
Join my group, HooplaPick'ems v 2.0, in ESPN College Pick'em!
I had a tough time rejoining this group and had to actually first join on of the "fans of ________" groups then for some reason was able to rejoin this one.