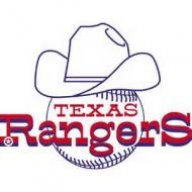 Joined

Jul 31, 2014
Location
Hoopla Cash

$ 1,000.00
Below is a series of questions that you can feel free to copy and paste with your answers. It is always fun to guess what will happen. Feel free to wait until just before the regular season begins to make your "official" predictions. In the mean time we can discuss what we expect from the upcoming season.

2019 Texas Rangers Season Predictions

Record:
Place:
End Result:
Team ROY:
Team MVP

Team Leaders

Batting (Name + Number)
HR:
RBI:
BA:
SB:

Pitching (Name + Number)
W:
ERA:
K:
S:



Miscellaneous Questions

Are we sellers or buyers at the deadline?


If we are sellers who do you expect to be traded?


How many AB does Willie Calhoun get with the Rangers this season?


Besides Calhoun, which player starting the year in the minors will have the biggest impact on the team?


Which player will be the most pleasant surprise this season?


Which player will be the most disappointing surprise this season?


What other miscellaneous thoughts do you have about what you are expecting this season?