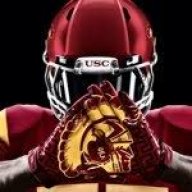 R.I.P. Robotic Dreams. Fight On!
Moderator
Joined

Apr 17, 2013
Location
Hoopla Cash

$ 16,709.00
Not sure why I didn't do this earlier.
The 2018-19 season is behind us (Thank God) and now we have what could arguably be the most important off-season in many, many years.
The Lakers need a President of Basketball Operations and a Coach.
Also, depending on ones point of view...a new GM.
All of this and they need to try to add another top level FA and tweak the rest of the roster a bit.
All things considered and as embarrassing as the season has been pretty much since Christmas, all or most of the issues will be fixed with the right FA signing. So, in short, despite how things look, our beloved Lakers aren't that far away from being a contender again.
Sometimes though, the last couple of steps of a miles long journey can be the most difficult to make.
So, we now have a thread to discuss reports, rumors, ideas, and whatever moves are actually made.
End of the day, while there is bound to be some disagreement on what they should/will do...we all want the same thing...
for the Lakers to start winning again.