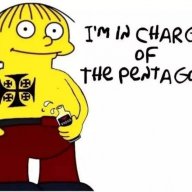 Joined

Apr 17, 2020
Location
Hoopla Cash

$ 1,575.14
I don't start many threads here so I'm going to step out and muck up the board with my Sixers ramblings.

The Sixers have just felt different this year. I said before the season there's nothing the Sixers can do in the regular season to impress me or get me excited. I said they have to show me in the playoffs. I still kind of feel that way but they have left me excited that the Sixers have a chance. They aren't favorites nor should they be. The Celtics and Bucks are just better teams. I don't think anyone would dispute that. So the Sixers pieces all have to collectively do a little bit more, or do the good things they do a tick better than the average of what they've been.

Doc - this guy has won a title but since then he has been an almost guy with lots of excuses, most recently throwing his Clippers team under the bus. Doc needs to step up. I need a scheme vs Boston and with the help of God vs the Bucks to somehow mitigate their high powered offenses. He needs to get creative with his substitutions because he's been given a diverse roster that should allow him to match against strengths.

Embiid - I need him to realize that he can get 35-40 whenever he wants but being Jo-centric can impact the feel of the others and their involvement in the game. He needs to limit turnovers and pass out of double teams as he has been doing and trust others to knock down shots. The biggest thing I need is Embiid being a defensive force in the lane without fouling. Playoffs are about half court defense and half court offense. Jo is the fulcrum of that defense and he has to be next level at that end, especially in 4th quarters.

Harden - it's a dirty name on this board but for me, he's the piece that make me feel like the Sixers are different now. The sacrifices he has made for the team are pronounced, from giving up money, to giving up shots. He has fully accepted his role. But what I need is Swiss Army knife James Harden. I need him to do a lot. The Sixers half court offense in the playoffs coupled with Where's Waldo on bad defenders like Redick, Belinelli, Curry, etc… have been their undoing. I need Harden to be the answer. He's got a great basketball IQ offensively. He's been given the keys to run that offense and he needs to help Doc in assessing what is needed to break down the scheme thrown their way in the playoffs. The Sixers can't win with only Joel Embiid. It's Harden's job to create for "the others". If the others are going to do their job in half court offense it will stem from what James Harden gets them. And this one may be the most important. I need Houston James Harden in the Embiid off minutes. If you've followed the Sixers you know come playoff time the Embiid off minutes kill them. Harden needs to mitigate those minutes and avoid a -12 or -14 when Embiid is off. They won't do that with defense. They'll do that with offense. I need Harden to cook.

The top 3 on my list are the pieces that have immense pressure on them and should be motivated to rewrite the script on who they are in the playoffs.

Maxey - time to grow up little man. It's no longer about "whatever you give us, great". He's sorely needed to be secondary scoring. The attention Harden/Embiid gets should give them an exploitable matchup to go to because of his pure bad ass speed. He needs to pressure the defense and put the fear of God into them about Maxey to the rim. He needs to draw fouls. He needs to add some playmaking which is a piece of his game he hasn't perfected yet. He needs to compete defensively, an aspect of his game you can see evidence of his commitment and work to improve. Now the goal is more than don't be a liability on defense. He needs to make some plays using his speed. He needs to get out in passing lanes and get some transition which is hard to come by in the playoffs. Finally, he needs to continue to shoot the 3. He shoots around 40%. I need 10 3s from him a game.

Tobias Harris - one of the worst contracts in the league. It's a shame but every Harris conversation has to start there. Why is it a shame? Because he's a grizzled vet that every team needs. He's willing to take a back seat in a system that isn't built for him and not complain. He's been a team leader and a consummate pro. This is his last chance to win big. He's getting dealt this summer. The Sixers need Harris to fill the gaps. That starts with defense. Look around. The Sixers have two starting guards they need 38-40 minutes from every game that are subpar defenders. Harris needs to accept a tough assignment. He's not going to look good playing a Tatum or a Jrue Holiday. He needs to compete though and somehow make it tough for those guys to get theirs. He also needs to be a willing 3 point shooter. I don't care if he only makes 33% of his looks. He needs to space the floor for guys like Maxey Harden and Embiid. For that to happen he needs to put up shots when the offense presents him a 3 pt look. It would also be huge if he decides to be his old dribble drive, back down a shorter cover dude during Embiid off minutes to help them keep pace.

Tucker - this man is an expensive luxury whose greatest value should come in the playoffs. I'm anxious to see firsthand what playoff Tucker is all about. He should be a help in covering a top option for the opponent. He needs to provide that grit you need to rise up and gut out a tough playoff game. Every champion has that guy. That has to be Tucker. The defense is going to pick him to be the guy they leave open to double. He needs to make the defense respect his corner 3. I need 4-5 threes from him a game.

Melton - there's gonna come time when teams want to go small with a 3 guard lineup. Melton is going to have to be that primary bench piece. He needs to defend without fouling. He needs to be huge in that role. He's the closest thing the Sixers have to a perimeter stopper. He's a streaky 3 pt shooter. I need him to be at or above his 39% average. He got that average though going stretches shooting 50-55% and other stretches going 25-30%. I need the hot shooter.

Jalen McDaniels - WalMart brand Thybulle as a defender but with a semblance of offensive willingness that Thybulle never gave you. The playoff bench is short. They should only go 8 deep. That means I may need 20-24 minutes from this dude. I need him to compete on the glass. The Sixers have been a subpar rebounding team. They need to gang rebound and this is the guy who is built for that.

BBall Paul - the Embiid sub. Last year he was solid in the Embiid off minutes. I need that again. In certain matchups, I'd be ok playing him alongside Embiid. Maybe I'm a year ahead of schedule on that for him but essentially, he should be developed as Tucker 2.0. A long athletic dog built on hustle plays but with an ability to finish around the rim.

Finally, THEY NEED TO STAY HEALTHY!

Here I am believing again in what will still likely result in a kick in the dick.